How To Be Single And Loving It For Valentine's Day
Valentine's Day is coming, just like Winter was coming. Ned Stark was right and so is Cupid. If you're single, the day may bum you out a little. However, you shouldn't get all "sad faced" over the singular prospects of V-Day.
8 Fabulous Reasons Singles Should Embrace Valentine's Day
– Some people love the feeling of being independent and not dependent on anyone else for their happiness.
– There's something liberating about not worrying about Valentine's expectations and simply focusing on yourself instead.
– There's no pressure to produce the "perfect" Valentines Day gift. If you're in a relationship, you can't escape the fact that you're expected to buy something for that significant other in your life.
– Being single guarantees that you don't have to worry about what the other person's expectations for the day are.
– You can enjoy that Valentines Day candy in yoga pants, a way more comfortable option than doing so in a little black dress.
– Relationships are time consuming. Being single, you can prioritize your friends and activities without the constant struggle to balance out your relationship with the other aspects of your life.
– You're confident in the fact that you're not with the

wrong

person. Maybe

Mr

. Right will pop up in the next year. At least you know that you're not wasting your time with

Mr

.

Wrong

.
– As a single, you are able to get more alone time. Time alone to think and refresh can make you a more energized and engaged person with day-to-day activities.
5 Great Ways to Celebrate Being Single on Valentine's Day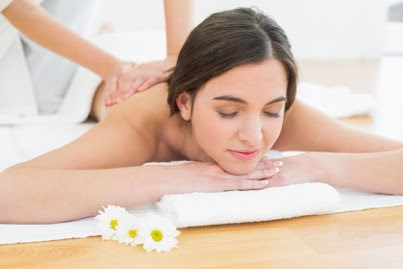 Valentines Day celebrates love, right? And love comes in many forms. You love your family, your friends, and most importantly, YOU. Here are five great Valentines Day activities that celebrate love!
– Interested in taking up yoga? Want to learn how to play the drums? Wish you could become a fashion blogger? Find love in a new hobby! Do something you haven't done before or seldom get to do because of your schedule.
– Schedule a spa day. Get a massage, a facial, or a pedicure with some of your other single friends.
– If you really just want to go on a Valentine's date, but haven't had much luck on your own, give online dating a whirl. There are plenty of different sites to choose from. For additional safety and comfort, use a background checking service to check out your potential love interest.
– Show those you care about how much you love them. Make cookies and homemade Valentines Day cards and deliver them to friends and family. Guaranteed it will be the best part of your day.
– Have a party and invite friends over for wine and cheese. Have everyone bring over a Valentines Day themed dessert. Everyone can be dressed in pink or red. Play fun games like Truth or Dare and sing karaoke.
Online Dating News & Advice Right in Your Inbox
By signing up, you agree to our Privacy Notice and European users agree to the data transfer policy.